---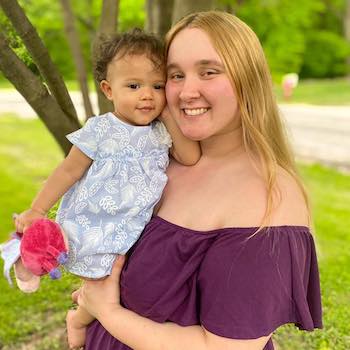 Hello! My name is Andrea and I am the owner and operator behind Jaded Creations. I am a stay-at-home mother to my beautiful daughter, Alaina Jade, who you may see modeling a lot of our material! I am a graduate student pursing my Masters in Criminal Justice.

As you may have realized, Jaded Creations was named after and inspired by my daughter. Jaded Creations began in October 2019 as a bow hobby but quickly expanded to incorporate our many styles of handmade clothes and accessories. Each day we spend countless hours designing and exploring new styles and techniques that will appeal to and accommodate our diverse community of clientele.

When you support a small business, you are supporting a family dream. We hope that you will trust us to bring your ideas to life!